Tired, Stressed, Overwhelmed –
Time for change?
Discover your authentic self, regain control, and recover your energy!
1:1 coaching or personal retreat in Spain
Are you really honest to YOURSELF?
Do you know what you really want?
Who you truly are?
If you don't act, nothing will ever change!
You need guidance?
You deserve the guidance and head start that I never had. This is what I am offering you.
Right now. Right here. Living life with ease and passion, even during hard times and difficulties – which you will face again, believe me. But knowing who you truly are, what you stand for and what you want – this your foundation.
And on top we are working with partners to check your vital systems and create a special nutrion plan for you to get you back on track.
Every program start with a blood test to check your vitamin and nutrition level and a bioenergetic analysis. Check out our partners HEALY and BIOTIC.
You want to see what I emphasize? How this works? Want a taste?Download your free: "THE FOUR HIDDEN SECRETS OF BURNOUT"
My name is Nicole Beissler, I'm a Change Expert, Transformational Coach, Spiritual Guide, Keynote Speaker, Bestselling Author and more importantly I am also a HIGH PROFESSIONAL who suffered from depression, burnout and the feeling of constant overwhelm. 30+ years in corporate business taught me a lot – especially how easily you could forget what you really want and what life is all about. I was very good in just functioning and doing what's needed, until my body shut down completely.
But I am also a survivor. I healed from within, and I know that there are so many hidden secrets, which especially leaders try to keep away from public eyes. Because they are afraid, afraid of stepping into their real AUTHENTIC POWER.
The journey to your TRUE AUTHENTIC SELF
with my guidance can start
in three different ways
Holistic approach
check your body first
Master your Energy
Retreat in SPAIN
Burnout to Energy
6 week program
It is your choice!
Start now.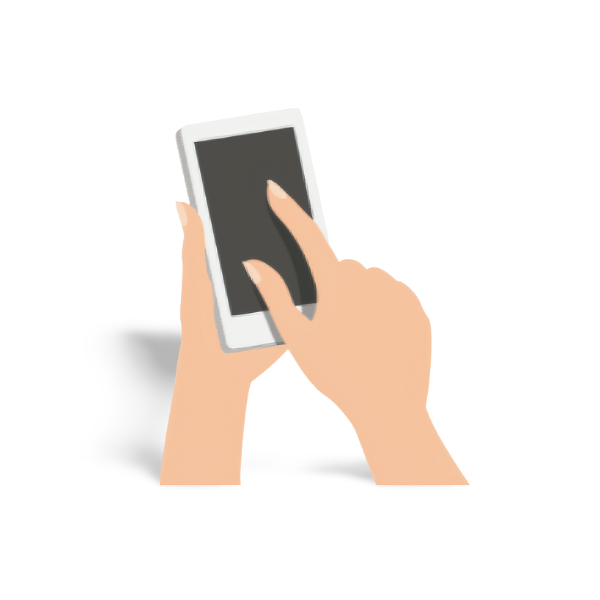 Personal Consultation Call
Schedule your FREE call with me because everyone is unique, and I want to know your story
Journey For You
Together we discover what's right for you and what steps to take

Begin to walk your talk
With your newly rediscovered inner strengths you live your true authentic life
This is what your journey could look like
Everyone is unique and so is your path.
Holistic Coaching Program – Authentic Power
You want to be a confident, self centered, calm leader, but you are stuck in perfectionism, over acting, self-sabotage and self doubt. You want to get your own power back and live your authentic truth.
So far:
You tried to figure it own on your own. Not asking for help. Working hard for outside recognition.
Took some coaching, didn't help. Tracking results and goals – happiness didn't last.
Step into your Authentic Power
Understand your limiting beliefs. Break through your entanglements. Accept your past and forgive. Learn to say NO. Stop multitasking. Align your body, mind and soul. Create a holistic way of well being. With our strong partnerships, we can support you in a holistic way.
The first check up includes bloodtest and bioenergetic analysis and support your individual program. Find strength in a supportive community
BUT … I can figure this out by myself
How long do you want to struggle with this? How long have you spent trying to figure it out alone already? Time to change your thinking, release old patterns and be able to feel and act differently from a new perspective – as Einstein said: "You can't solve a problem from the same level of thinking that it was created at". Your time is precious, how long can you stand to stay stuck?
BUT … I have no time right now
Do you have time to read on Facebook? Or read the news? Watching a movie? It costs you less than that on timing. Because you could swap these actions into the stuff, which really supports you to upgrade your life.
BUT … I tried everything, it didn't work
What have you tried so far? Why do you think it didn't work for you? Have you tried a holistic approach as well? We are a firm believer, that the holistic approach will get you to the results you want. We work with partners to get a check up in the beginning of our work together. Your blood will get checked and a bioenergetic analysis will be made. Because our programs are as indiviual as the human race. 
You can do this. We will do this together.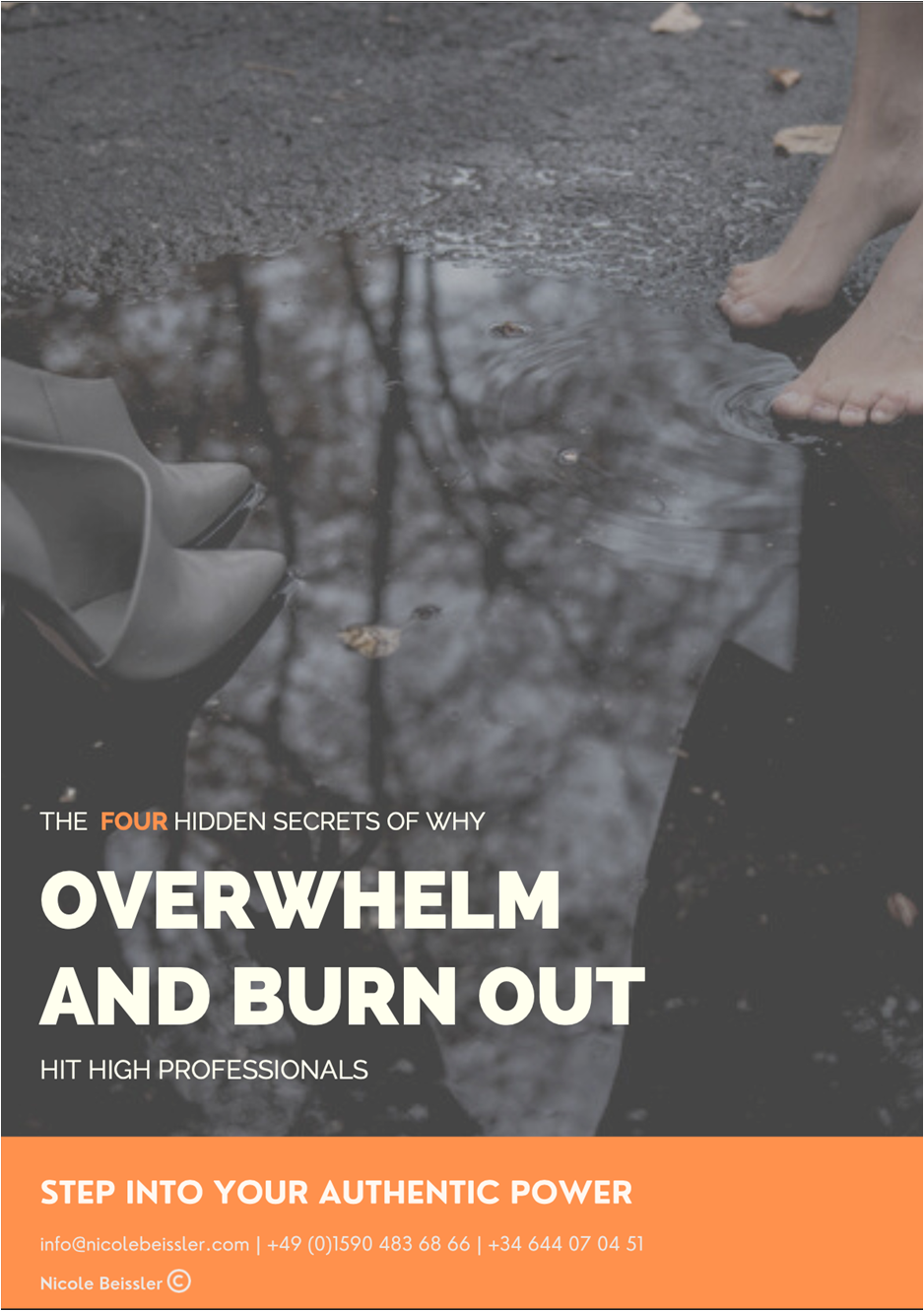 Not ready to call yet,
but ready to start?
Learning is the first step. A new perspective. Understanding.
Download my PDF on FOUR HIDDEN SECRETS OF BURNOUT right now. Don't worry, it might be 22 pages long, but there are a lot of pictures and large print.
You are not ALONE. Your journey so far might be unique and your starting point different from the next person. Just now, you can do this. Start right now. No strings attached.
You first want to check your body signs?
No problem, get in touch with us and we let you know the details of our vitamin and nutrition program.
Holger J.
In December 2021 I spent a four-week intensive coaching (… all via zoom sessions) with Nicole. When I work on my personal development and my topics, impressions are of course always individual and very personal. For me it was 4 wonderful, intensive and enriching weeks, which brought me a significant step forward in my topics. Now it's up to me to gild Nicole's wonderful company and to make something out of what is already in me. Thank you Nicole for the time together.
Kirsten W.
Coaching at it's best! I am picked up where I am. Nicole will lead you professionally, authentically and with a lot of warmth to your own answers.
With a lot of verve she takes you on an exciting journey to yourself. Suddenly doors open inside.
Thank you Nicole!! A woman for all cases. 100% recommendation.
Alexander B.
"Extremely efficient and a great communicator" is the phrase that comes to mind when I think about Nicole. I worked with her on several projects over the last years.
She is an amazing trainer and facilitator. She was always approachable, and with her great spirit and motivation she made every task given an enjoyable one.
Nicoles' fantastic instincts made her an amazing mentor and I'm happy I got the chance to work with her. She always found the right sense for a successful communication and presentation that stays in mind — I hope we get to do it again.